Network Unavailable
Platform, Performativity, and Everyday Life Decision-Making Processes in Contemporary Chinese Network Culture
Keywords:
Network Culture, China, Great Firewall, Net Art, Hong Kong 2019 Protest
Abstract
This paper problematizes assumptions of global all-pervading 'available' network culture by examining 'network unavailability' phenomenon in contemporary Chinese network culture through a post-colonial critique. The central argument of 'network unavailable' in China is contextualized by the performativity of the Great Firewall and the Golden Shield Project, Chinese media artist Fei Jun's net art project Interesting World (2019) in the Venice Biennale and network happenings during the 2019 Anti-extradition Law Amendment Bill protests in Hong Kong. Through these examples the author argues that network culture in China is political and geopolitical and the discussion of networks should go beyond mere structuralism and emphasize the everyday life, tactical, and microscopic decision-making process.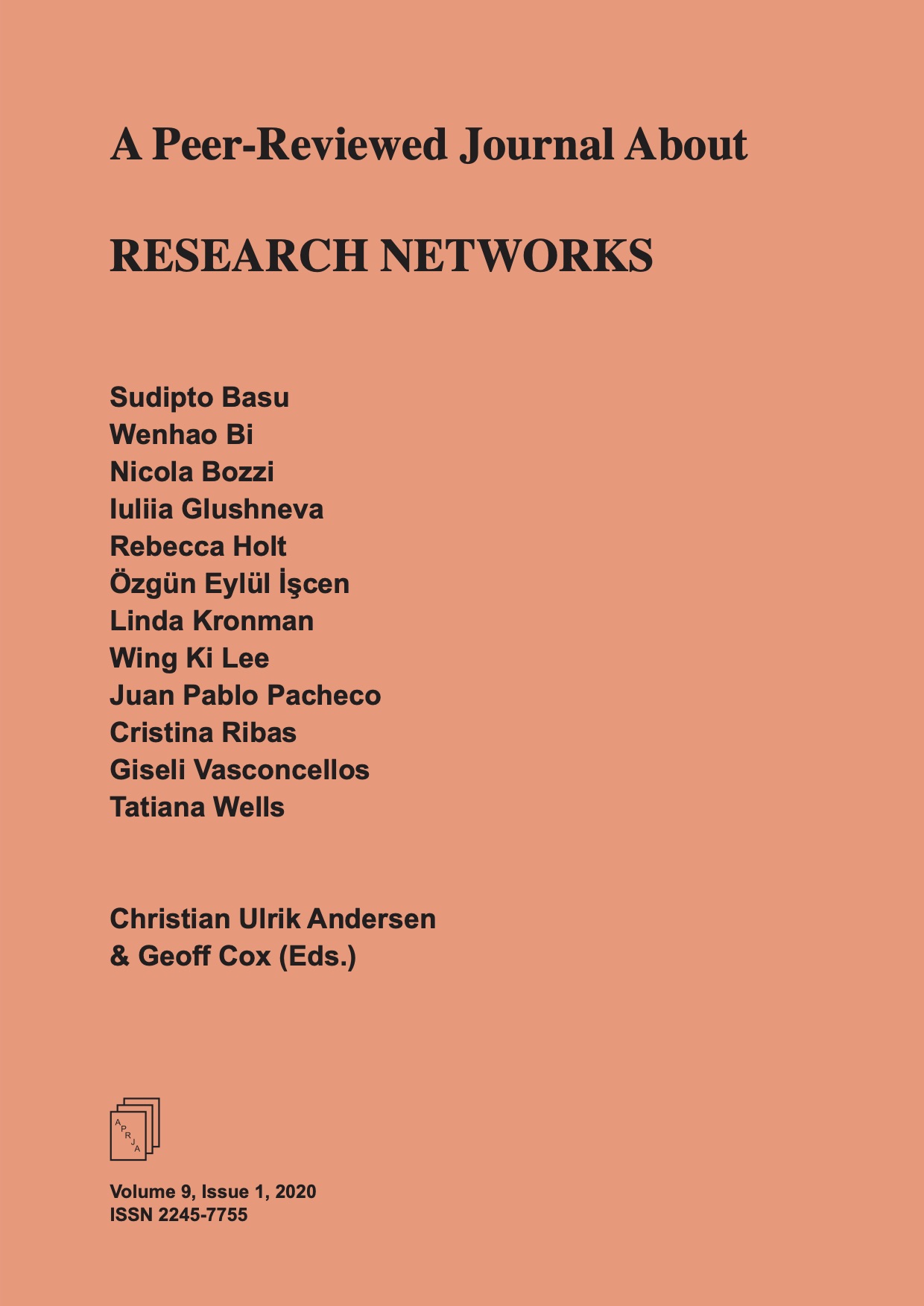 Downloads
License
Copyrights are held by the individual authors of articles.
Unless stated otherwise, all articles are published under the CC license: 'Attribution-NonCommercial-ShareAlike'. 
The journal is free of charge for readers.
APRJA does not charge authors for Article Processing Costs (APC)