Grammatized Psychopath
American Psycho Online and Offline
Abstract
This paper focuses on Jason Huff and Mimi Cabell rewriting of Brett Easton Ellis's famous novel in their piece American Psycho 2010. Through the notion of grammatization, and drawinf on Jacques Derrida and Bernard Stiegler, it argues that this rewriting, moving from offline to online (and back to offline) literature through Gmail as a filter, not only manifests a here-and-now alternative, consumeristic portrait of Bateman co-authored by Google's algorithms' interpretation of the text, but also elucidates a reading and writing otherness.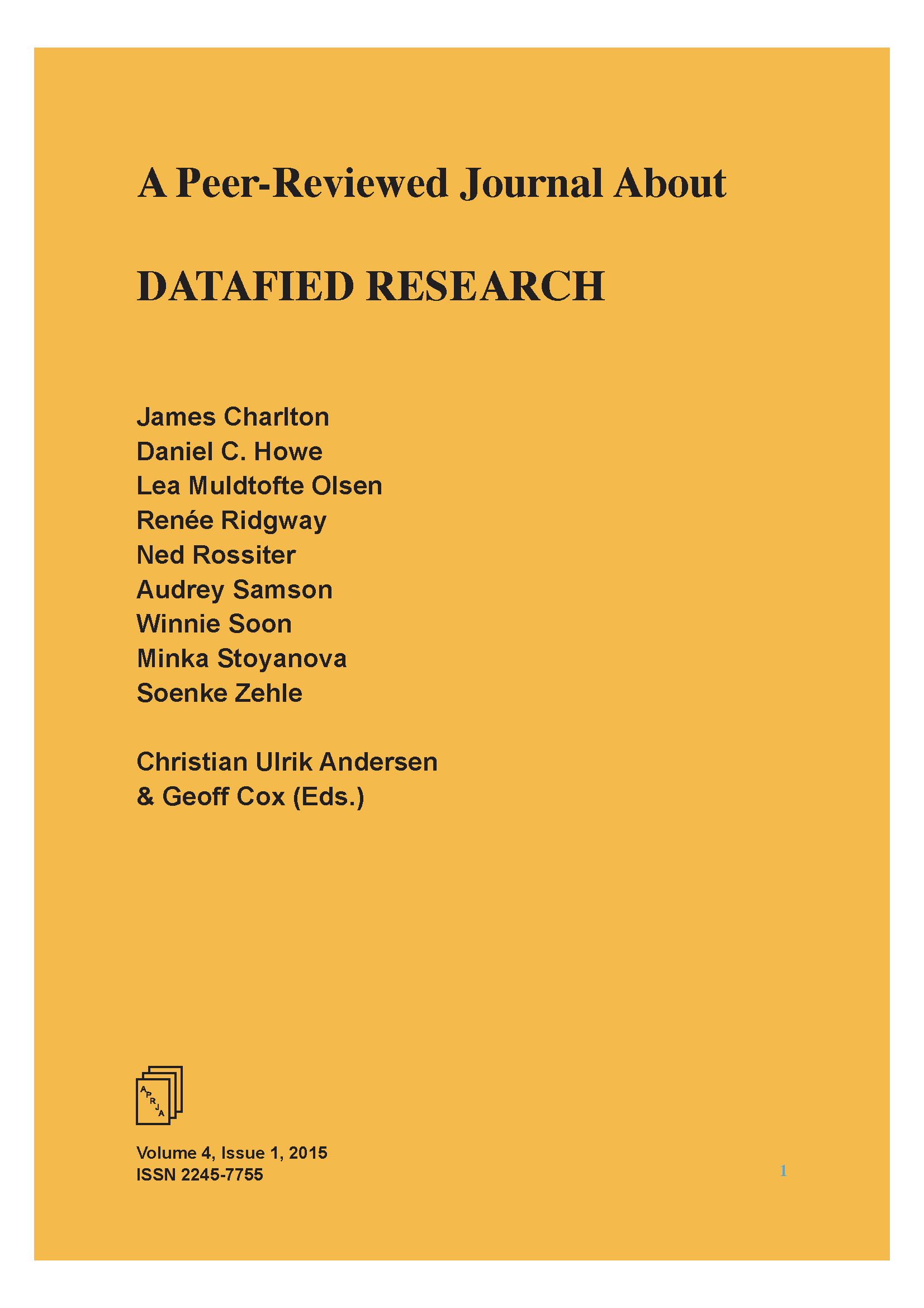 Downloads
License
Copyrights are held by the individual authors of articles.
Unless stated otherwise, all articles are published under the CC license: 'Attribution-NonCommercial-ShareAlike'. 
The journal is free of charge for readers.
APRJA does not charge authors for Article Processing Costs (APC)