Add to Shopping Basket
Abstract
This article speculate on how data appears to come from things. Even when data itself becomes its own subject, data requires a source. But are things themselves data? When we 'add to shopping basket' on Amazon and elsewhere we create an event that is not an attribute of the book we buy but a subject of the data that self-creates. The paper argues that data here becomes a thing in the event of becoming itself. It is through this event that data ontologically separates itself from the subject of book and person.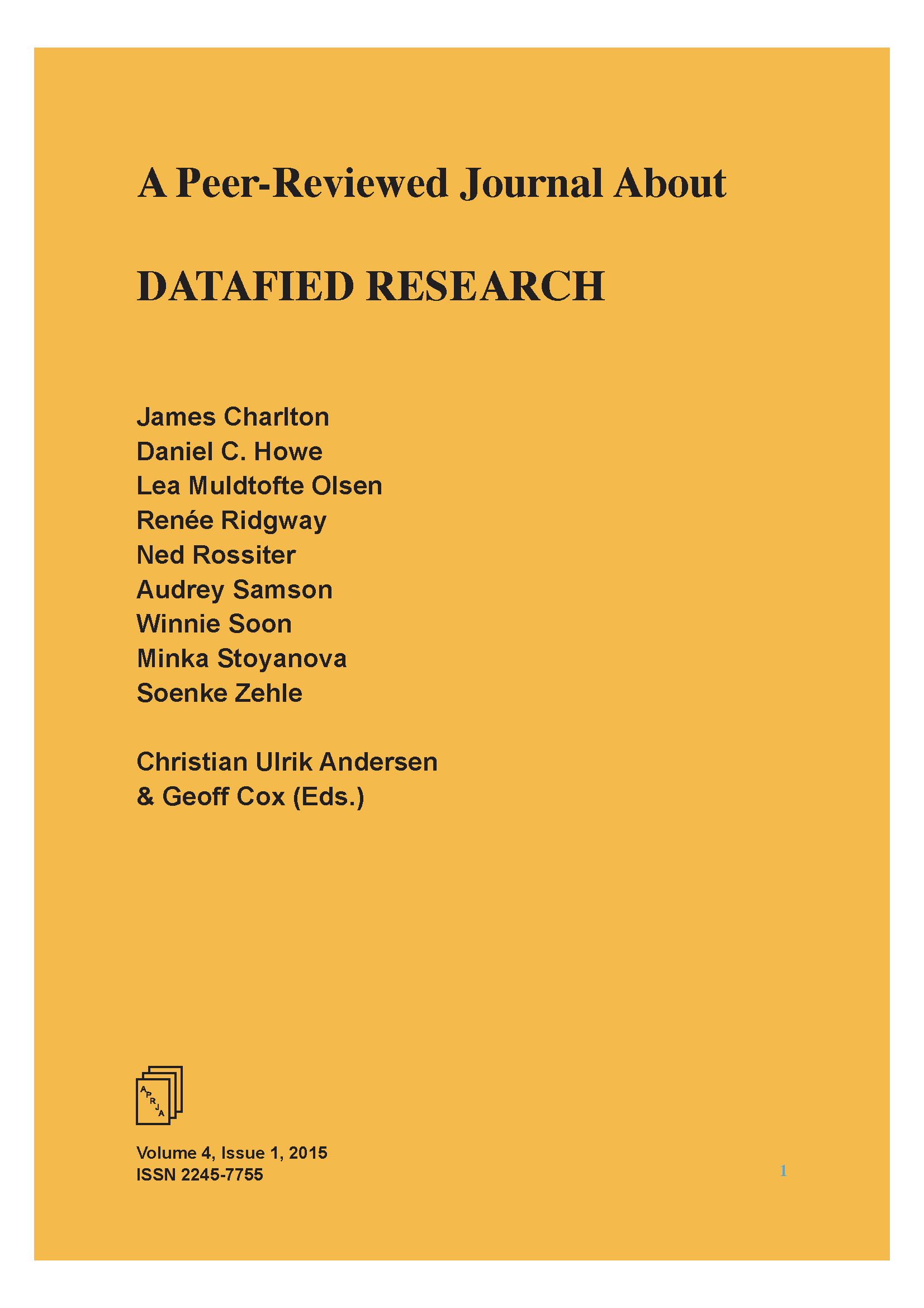 Downloads
License
Copyrights are held by the individual authors of articles.
Unless stated otherwise, all articles are published under the CC license: 'Attribution-NonCommercial-ShareAlike'. 
The journal is free of charge for readers.
APRJA does not charge authors for Article Processing Costs (APC)