Psycho-Academic Dérive – A Proposal
Abstract
This artistic intervention presents a Psycho-Academic Dérive (P.A.D.), a post-digital humanities project about the interrelations between art, academy and the corporate world. P.A.D. establishes a correspondence between dérive in physical space and dérive in conceptual space, which blurs the border between digital and post-digital — if ever it is possible to blur it more.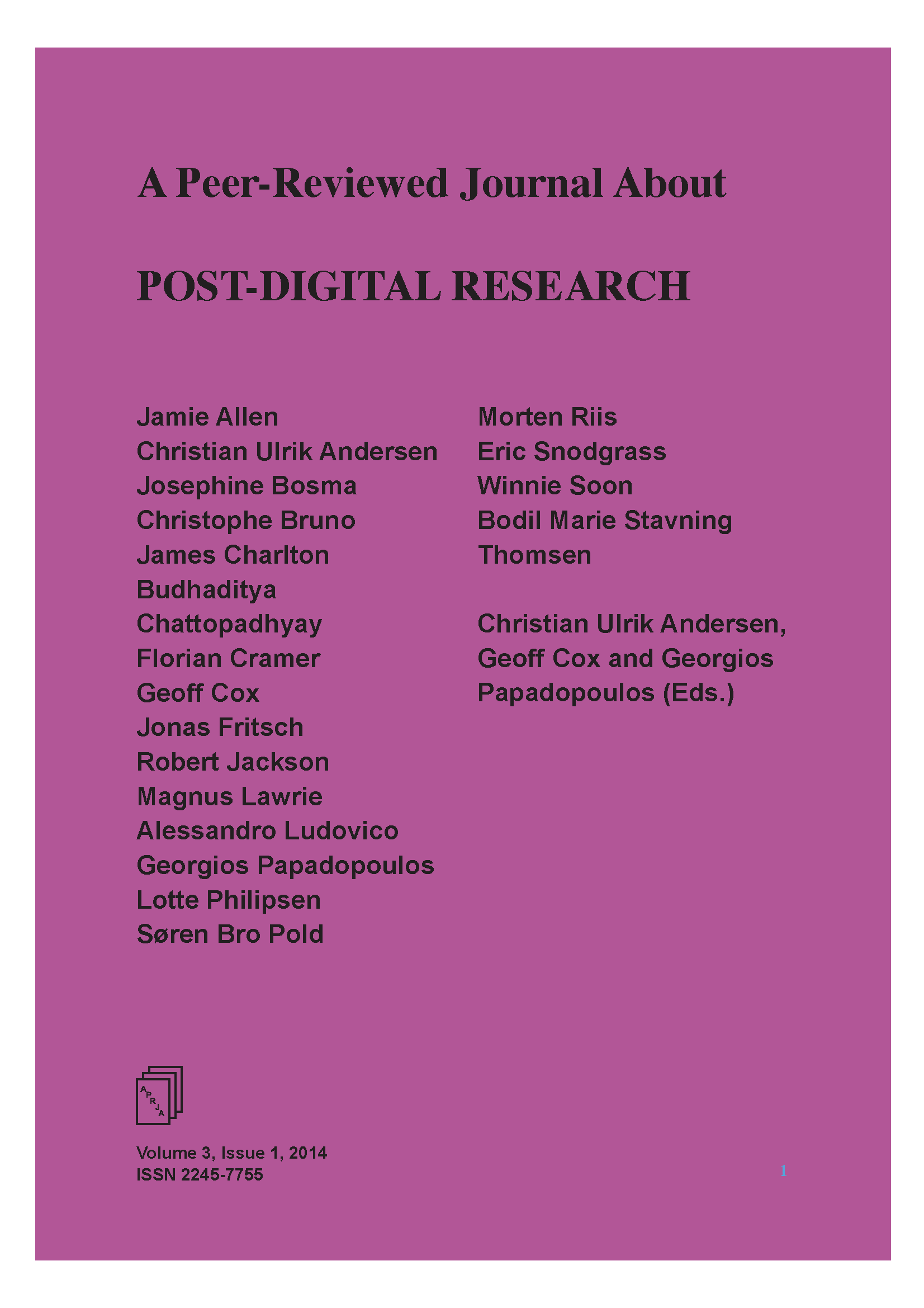 Copyright (c) 2014 A Peer-Reviewed Journal About
This work is licensed under a Creative Commons Attribution-NonCommercial-ShareAlike 4.0 International License.
CC license: 'Attribution-NonCommercial-ShareAlike'