Post-Digital Approach
Rethinking Digital Liveness in 'The Likes of Brother Cream Cat'
Abstract
This essay discusses 'post-digital liveness' via the artwork The likes of Brother Cream Cat, made in 2013 in collaboration with Helen Pritchard. The work is about a popular figure and celebrity cat, Brother Cream, who lives in a convenience store everyday with the shop owner in Tsim Shai Tsui, Hong Kong. He became popular in Hong Kong in 2011 after he disappeared and was later found through the help of his Facebook fans who alerted local residents to his disappearance. Brother Cream Cat's attraction permeates in both the physical and digital live network. He has over 1000 first time and recurring fan visits per day at his store and has accumulated with more than 150,000 "likes" on his Facebook fan page 尖東忌廉哥. The number of "likes" becomes an instrument, as well as a starting point, to sustain his well being by attracting more visitors (both online and offline), to sell merchandised products, cat food and sponsorship opportunities for this animal celebrity, Brother Cream.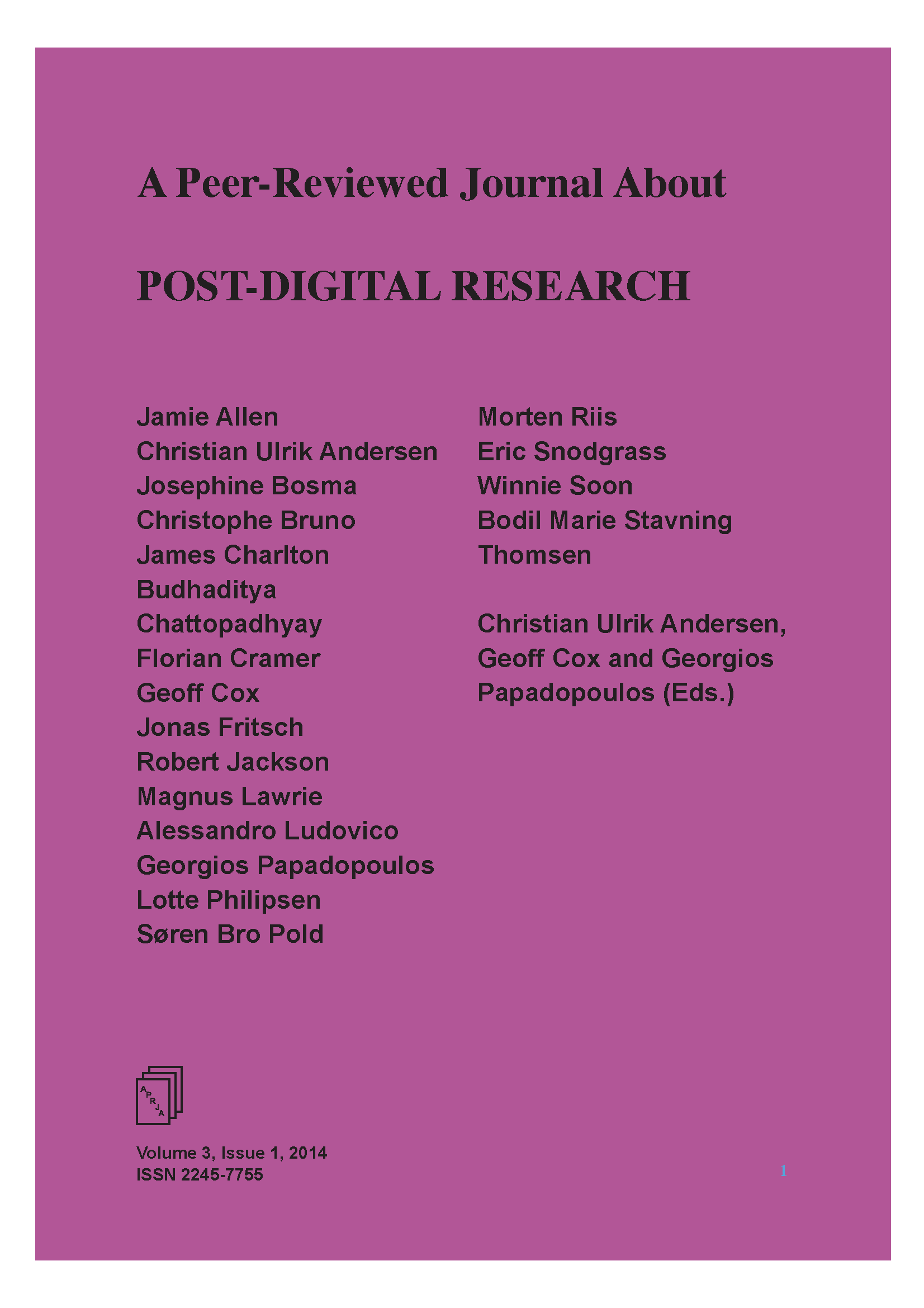 Downloads
License
Copyrights are held by the individual authors of articles.
Unless stated otherwise, all articles are published under the CC license: 'Attribution-NonCommercial-ShareAlike'. 
The journal is free of charge for readers.
APRJA does not charge authors for Article Processing Costs (APC)