Object-Disoriented Sound
Listening in the Post-Digital Condition
Abstract
For some time, I have been deeply con- cerned with the mindful potential of listening as the subjective ramification of auditory perception. The thoughts that envelop these concerns essentially stem from questions of perpetual mobility, flow, fluidity, flexibility, and nomadism that are perhaps symptomatic of the contemporary post-digital culture. A nomadic listener is affected by a fleeting sound, which appears and diminishes as it triggers an amorphous stream of subjective contemplation and thoughts bordering on the immediate known-ness of the sonic phenom- enon yet simultaneously moving toward the realm of the unknown.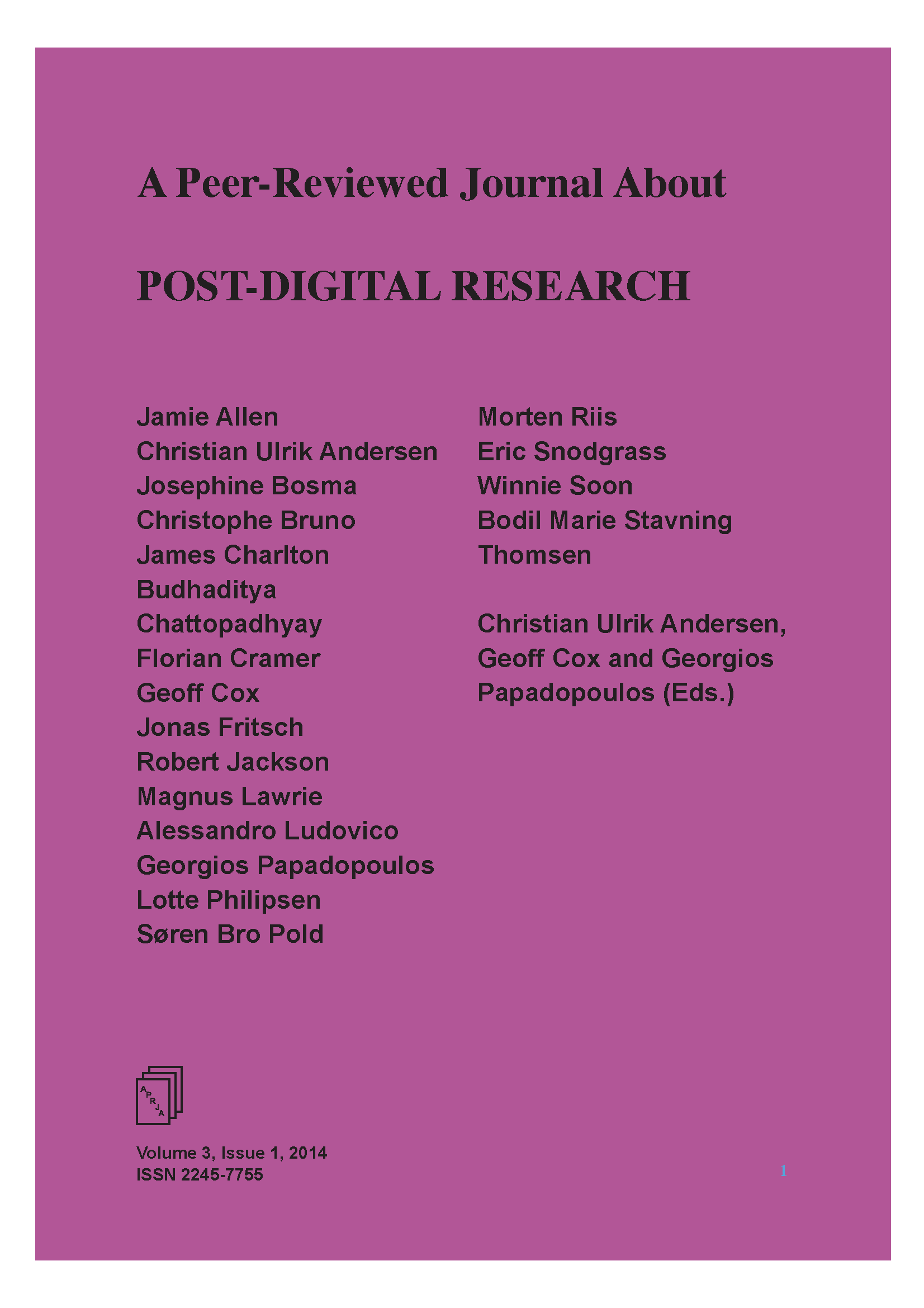 Copyright (c) 2014 A Peer-Reviewed Journal About
This work is licensed under a Creative Commons Attribution-NonCommercial-ShareAlike 4.0 International License.
CC license: 'Attribution-NonCommercial-ShareAlike'