Post-Digital Is Post- Screen
Arnheim's Visual Thinking Applied to Art in The Expanded Digital Media Field
Abstract
If the interest in the post-digital seems to point at anything, it is that the usefulness of the digital as a discursive element in analyzing the impact of technology in society and culture is waning. Digital technologies on the other hand only grow and proliferate. This raises the question: why do we need or want to discuss matters in terms of a post- digital condition if digital media do not seem to lose ground but rather expand? I suggest we use the term post-digital to establish new points of perspective to refine the analysis of digital media and digital technologies. I look at this issue in the context of art. Here, the digital realm tends to be perceived as screen-based. To examine and understand art practices in which screens are not at the center of a work a screen-based analysis does not seem to make much sense. I try to show the limitations of the screen-based approach of the digital through Alexander Galloway's analysis of this problem in his book The Interface Effect.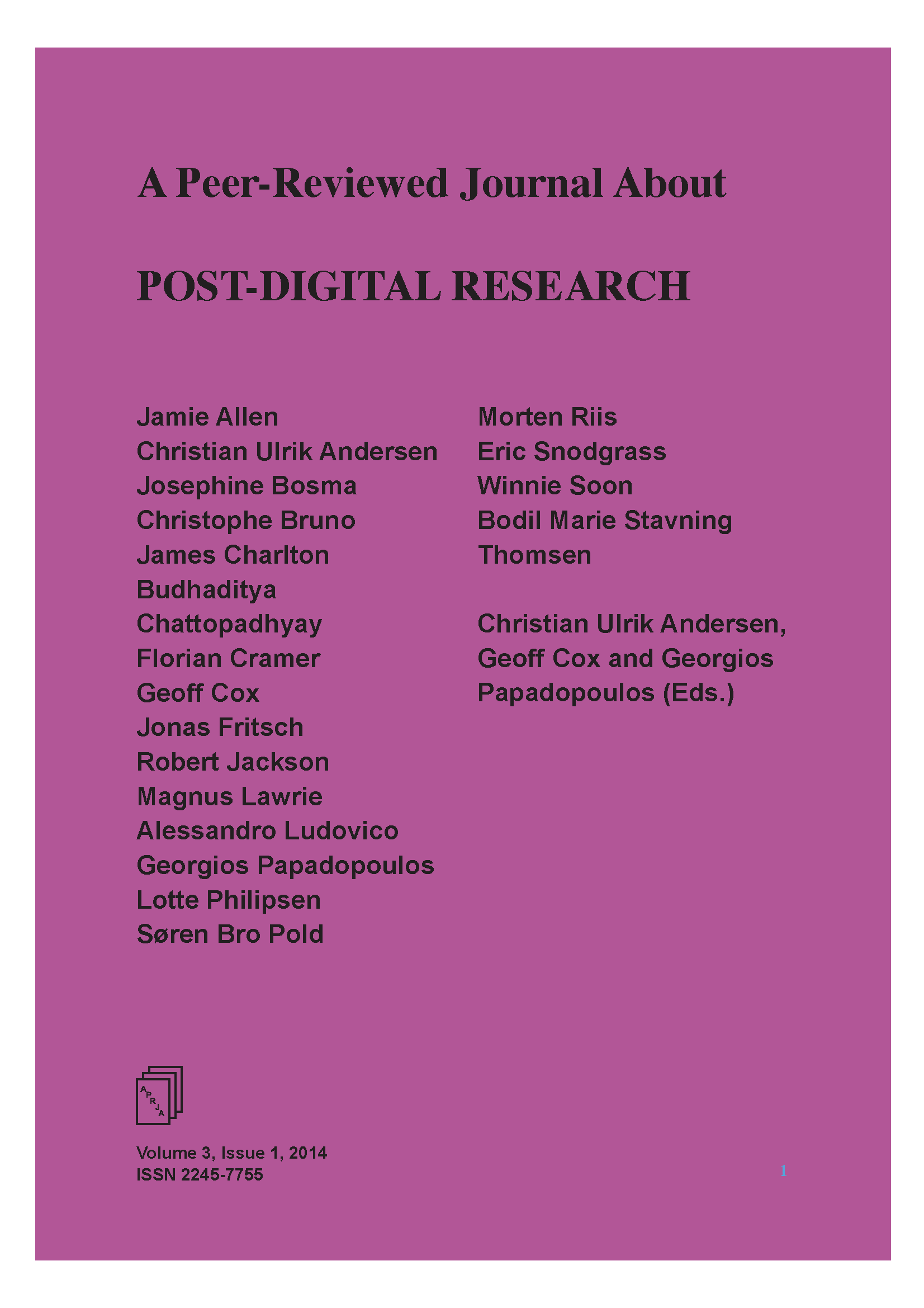 Downloads
License
Copyrights are held by the individual authors of articles.
Unless stated otherwise, all articles are published under the CC license: 'Attribution-NonCommercial-ShareAlike'. 
The journal is free of charge for readers.
APRJA does not charge authors for Article Processing Costs (APC)