Prehistories of the Post-Digital:
Or, Some Old Problems with Post-Anything
Abstract
In this short essay I want to try to speculate on what is being displaced in the post-digital and why this might be the case. It is not so much a critique of the post-digital but more an attempt to understand some of the conditions in which such a term arises. Is contemporary cultural production resigned to make empty reference to the past in 'post-history': thereby perpetuating both a form of cultural amnesia and uncritical nostalgia for existing ideas and mere surface images?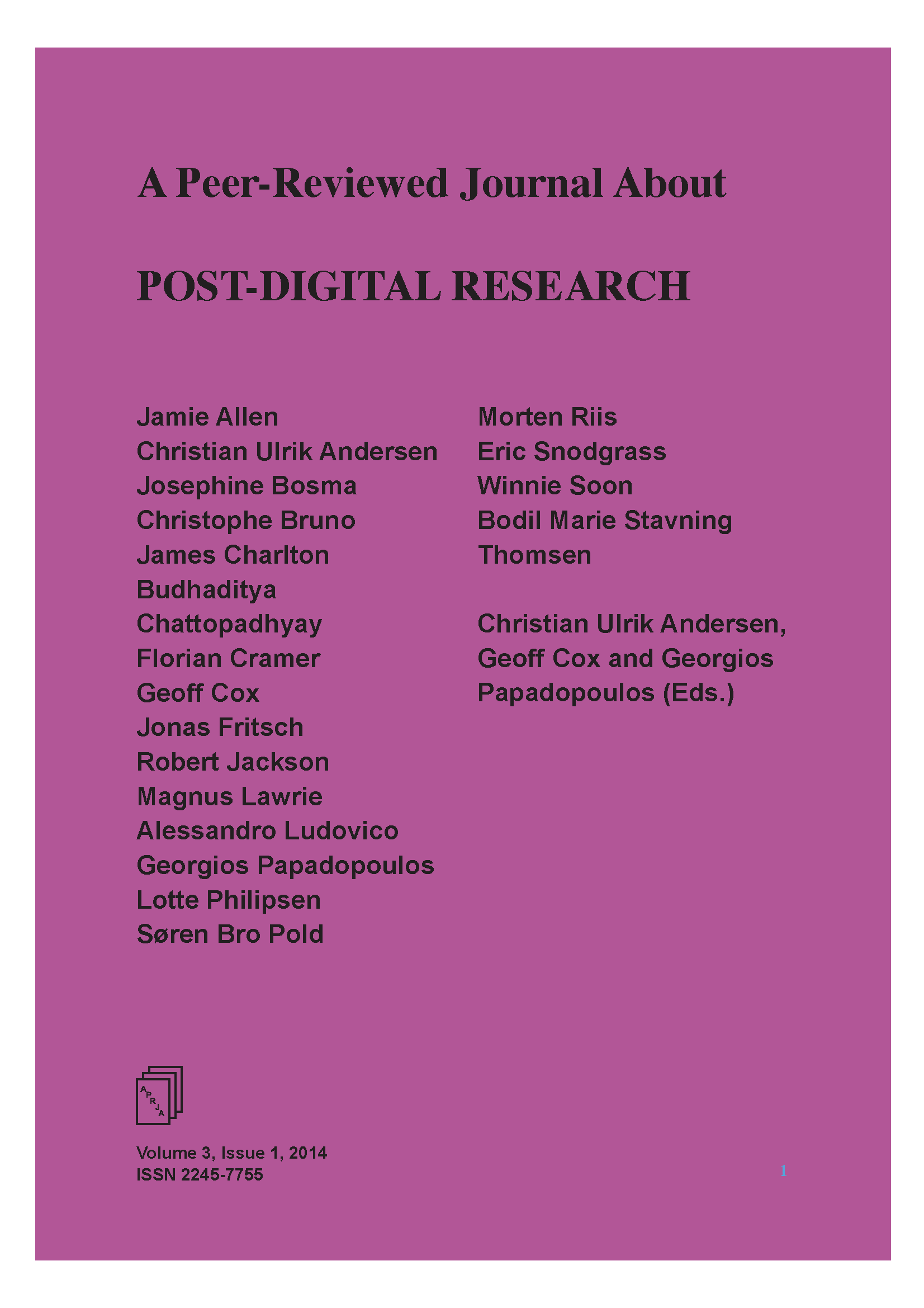 Downloads
License
Copyrights are held by the individual authors of articles.
Unless stated otherwise, all articles are published under the CC license: 'Attribution-NonCommercial-ShareAlike'. 
The journal is free of charge for readers.
APRJA does not charge authors for Article Processing Costs (APC)