What Is 'Post-Digital'?
Abstract
This article discusses the postdigital as a term that can be used to describe either a contemporary disenchantment with digital information systems and media gadgets, or a period in which our fascination with these systems and gadgets has become historical. After Edward Snowden's disclosures of the NSA's all-pervasive digital surveillance systems, this disenchantment has quickly grown from a niche 'hipster' phenomenon to a mainstream position — one which is likely to have a serious impact on all cultural and business practices based on networked electronic devices and Internet services.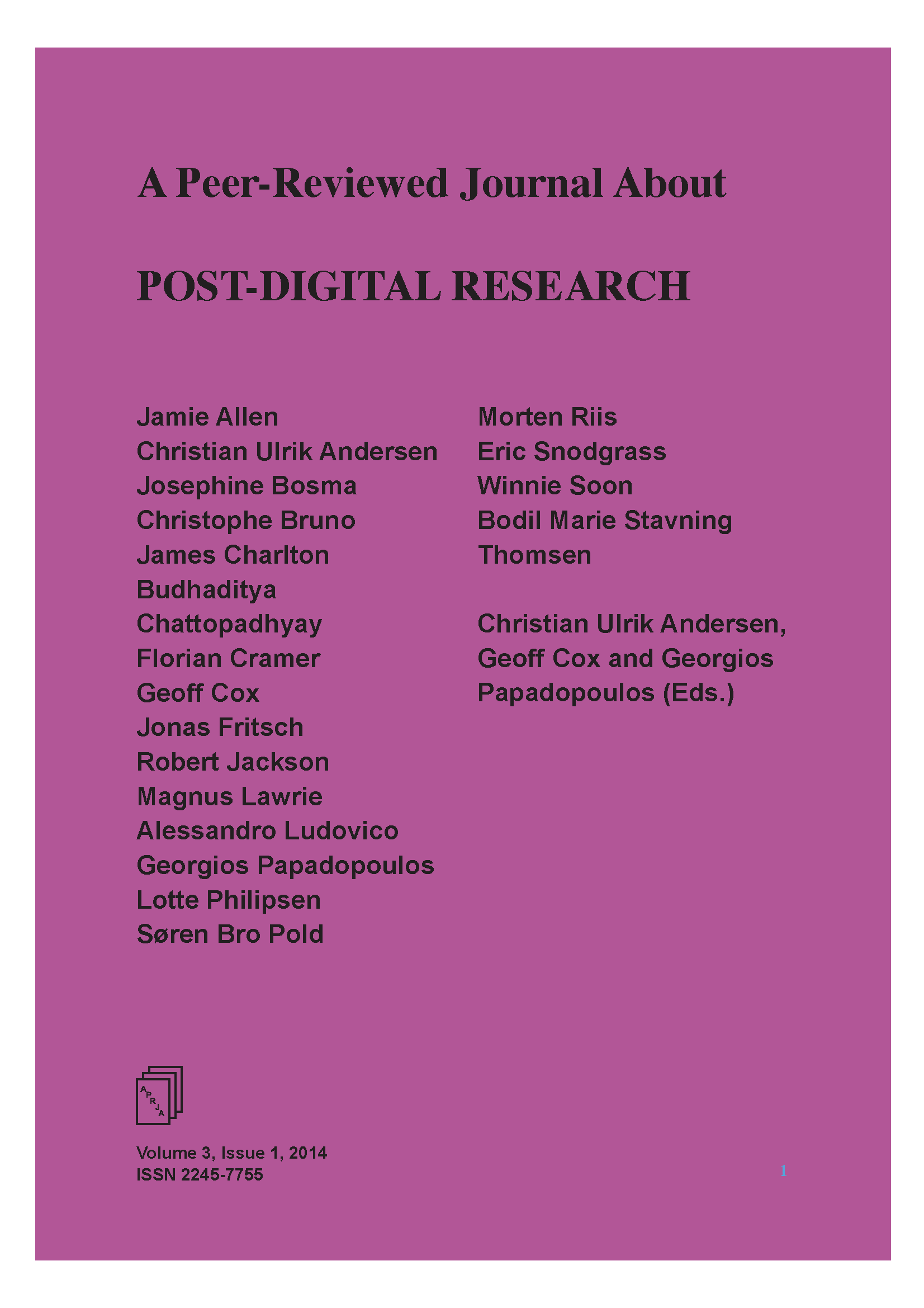 Downloads
License
Copyrights are held by the individual authors of articles.
Unless stated otherwise, all articles are published under the CC license: 'Attribution-NonCommercial-ShareAlike'. 
The journal is free of charge for readers.
APRJA does not charge authors for Article Processing Costs (APC)