Postdigital Research
Abstract
"Post-digital, once understood as a critical reflection of "digital" aesthetic immaterialism, now describes the messy and paradoxical condition of art and media after digital technology revolutions. "Post-digital" neither recognizes the distinction between "old" and "new" media, nor ideological affirmation of the one or the other. It merges "old" and "new", often applying network cultural experimentation to analog technologies which it re-investigates and re-uses. It tends to focus on the experiential rather than the conceptual. It looks for DIY agency outside totalitarian innovation ideology, and for networking off big data capitalism. At the same time, it already has become commercialized."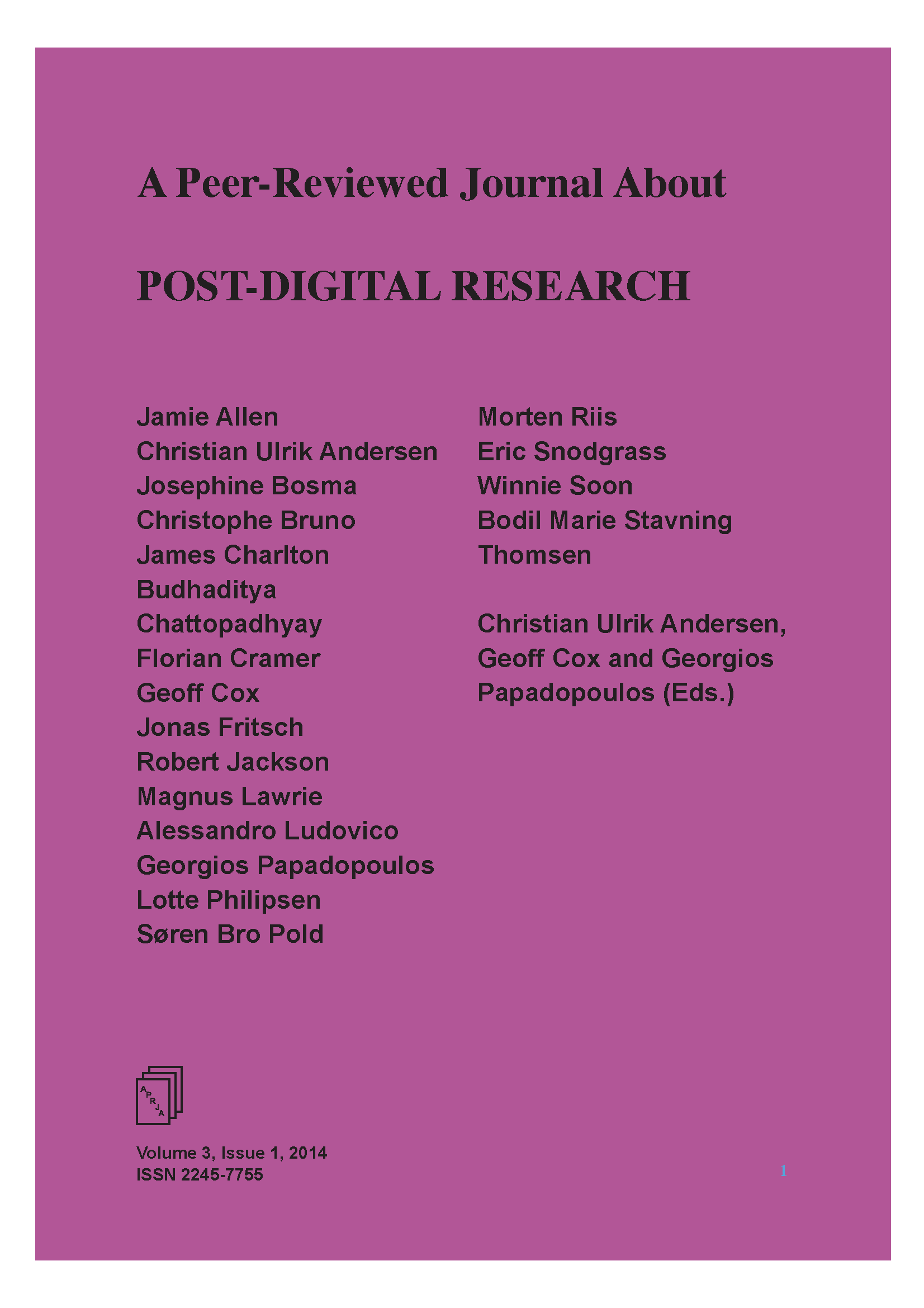 Downloads
License
Copyrights are held by the individual authors of articles.
Unless stated otherwise, all articles are published under the CC license: 'Attribution-NonCommercial-ShareAlike'. 
The journal is free of charge for readers.
APRJA does not charge authors for Article Processing Costs (APC)