Ways of Machine Seeing
an introduction
Abstract
Algorithms do not act alone or with magical (totalising) power but exist as part of larger infrastructures and ideologies. Some well-publicised recent cases have come to public attention that exemplify a contemporary politics (and crisis) of representation in this way. The problem is one of learning in its widest sense, and "machine learning" techniques are employed on data to produce forms of knowledge that are inextricably bound to hegemonic systems of power and prejudice.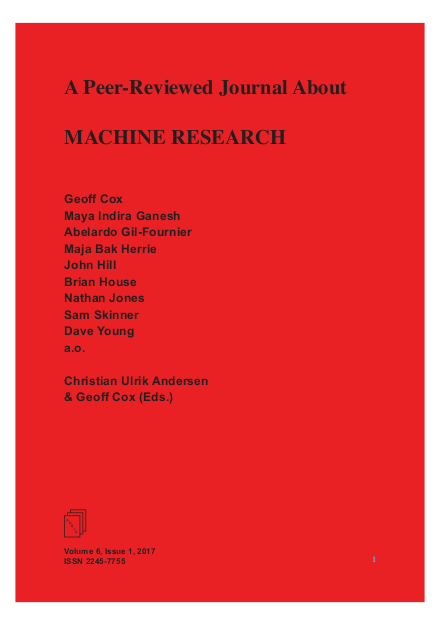 Downloads
License
Copyrights are held by the individual authors of articles.
Unless stated otherwise, all articles are published under the CC license: 'Attribution-NonCommercial-ShareAlike'. 
The journal is free of charge for readers.
APRJA does not charge authors for Article Processing Costs (APC)