Affecting reality
Intersecting games, trauma, and imaginaries
Abstract
This essay examines how digital games shape human affective repertoires and envisioned dynamics with nonhuman agents such as robots. Entanglements among humans, machines, and technologies impact essential issues in the historical present: from surveillance, climate change, cultural heritage, art, to the elicitation, habituation, and capturing of feelings. Approaching digital games as frontiers of such entanglements, this essay expounds dynamics among gameplay, affects, and gamic materiality through a case analysis of Nevermind (Flying Mollusk), a trauma-themed independent psychological thriller game with affect-sensing technologies. Discussion
explores how the game can generatively engage with lived experiences and discourses of grief and trauma; and the relationality among individuals, structures of feelings, and stigmatization. Anchoring the essay is an argument that digital games represent and operate with fundamental tenets of posthumanism, communicating meaning across affective and semiotic dimensions, bodies, machines, and sociocultural contexts. This essay emerged from an ongoing project on affective semiotics and social impact game design, in connection with a transnational research project on human-robot interaction
supported by the European Research Council.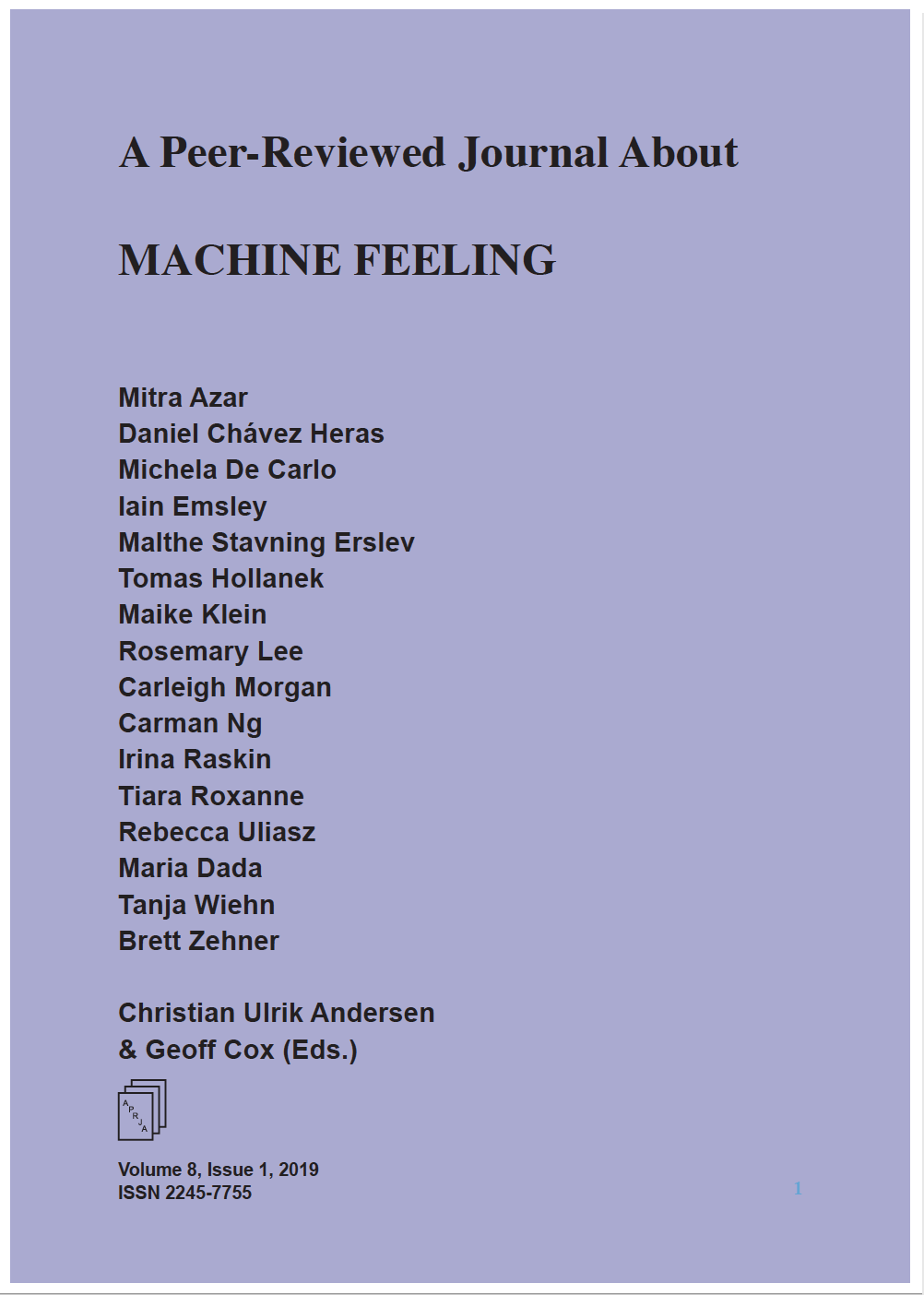 Downloads
License
Copyrights are held by the individual authors of articles.
Unless stated otherwise, all articles are published under the CC license: 'Attribution-NonCommercial-ShareAlike'. 
The journal is free of charge for readers.
APRJA does not charge authors for Article Processing Costs (APC)