Unlocking Proprietoral Systems for Artistic Practice
Abstract
If we are co-designing our own iron cages, how do we find ways to be less dominated by these overpowering infrastructures and systems? How do we build fresh, independent places, spaces and identities, in relation to our P2P, artistic and cultural practices, individually and or collectively – when, our narratives are dominated by elite groups typically biased towards isolating and crushing alternatives? Does this mean that critical thought, aligned with artistic and experimental cultural ventures, along with creatively led technological practices, are all doomed to perpetuate a state of submission within a proprietorialabsolute?
To unpack the above questions we look at different types of proprietorial systems, some locked and unlocked, and consider their influence on creative forms of production across the fields of the traditional artworld, and media art culture. We look at how artists are dealing with these issues through their artistic agency: individually, collaboratively, or as part of a group or collective. This includes looking at the intentions behind the works: their production and cultural and societal contexts, where different sets of values and new possibilities are emerging, across the practice of art, academia, and technology, and thus, the world.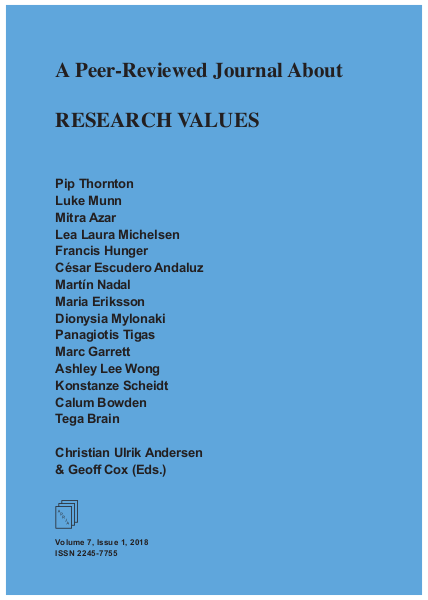 Downloads
License
Copyrights are held by the individual authors of articles.
Unless stated otherwise, all articles are published under the CC license: 'Attribution-NonCommercial-ShareAlike'. 
The journal is free of charge for readers.
APRJA does not charge authors for Article Processing Costs (APC)