Algorithmic Facial Image
Regimes Of Truth And Datafication
Abstract
Facial tracking technologies have been incorporated in digital cameras for many years, and are offered to users of social networks such as Facebook to facilitate and automatize tagging (the process of recognizing one's face in a picture and associating it with a user's profile) and image sharing. Nevertheless, in recent times, facial recognition technologies seem to have taken a new turn, and from the simple recognition of faces with cameras and social networks they have become embedded in mainstream security technologies as much as in entertaining 'face swap' apps, transforming the social and cultural implications of the selfie. This paper examines the political implications of new technologies for facial recognition, and proposes a new type of selfie aesthetic characterized by new forms of human and machinic agency. The paper argues that when the selfie becomes mediated by new tracking technologies for security system and entertainment based on face-recognition algorithms, the selfie becomes an 'Algorithmic Facial Image'.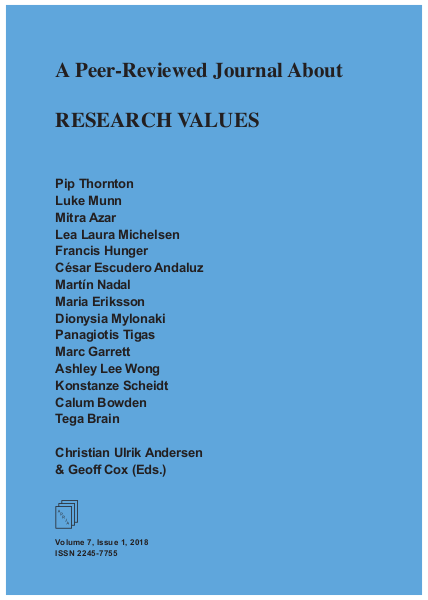 Downloads
License
Copyrights are held by the individual authors of articles.
Unless stated otherwise, all articles are published under the CC license: 'Attribution-NonCommercial-ShareAlike'. 
The journal is free of charge for readers.
APRJA does not charge authors for Article Processing Costs (APC)